litauras
positions material and spatial experience of glass in terms of dynamic atmospheres of light.
Investigations borrow from Goethe's dual nature of experiments uniting natural phenomena with scientific precision, time, space, mass, gravity, weight, material, surface, light and their related concepts. E
xperiments in glass probe tensions between its literal and phenomenal qualities that resist material as pure matter and activate its potency as a medium through surface and optical behavior 
to disclose and point to paradoxical yet simultaneous states of being: dynamic and static, temporal and enduring, evolutive and stable, difference and repetition, tolerance and precision, and unity in diversity.

*All syllabi are the copyright of Naomi Frangos.
*All images of the work are the copyright of individual student authors.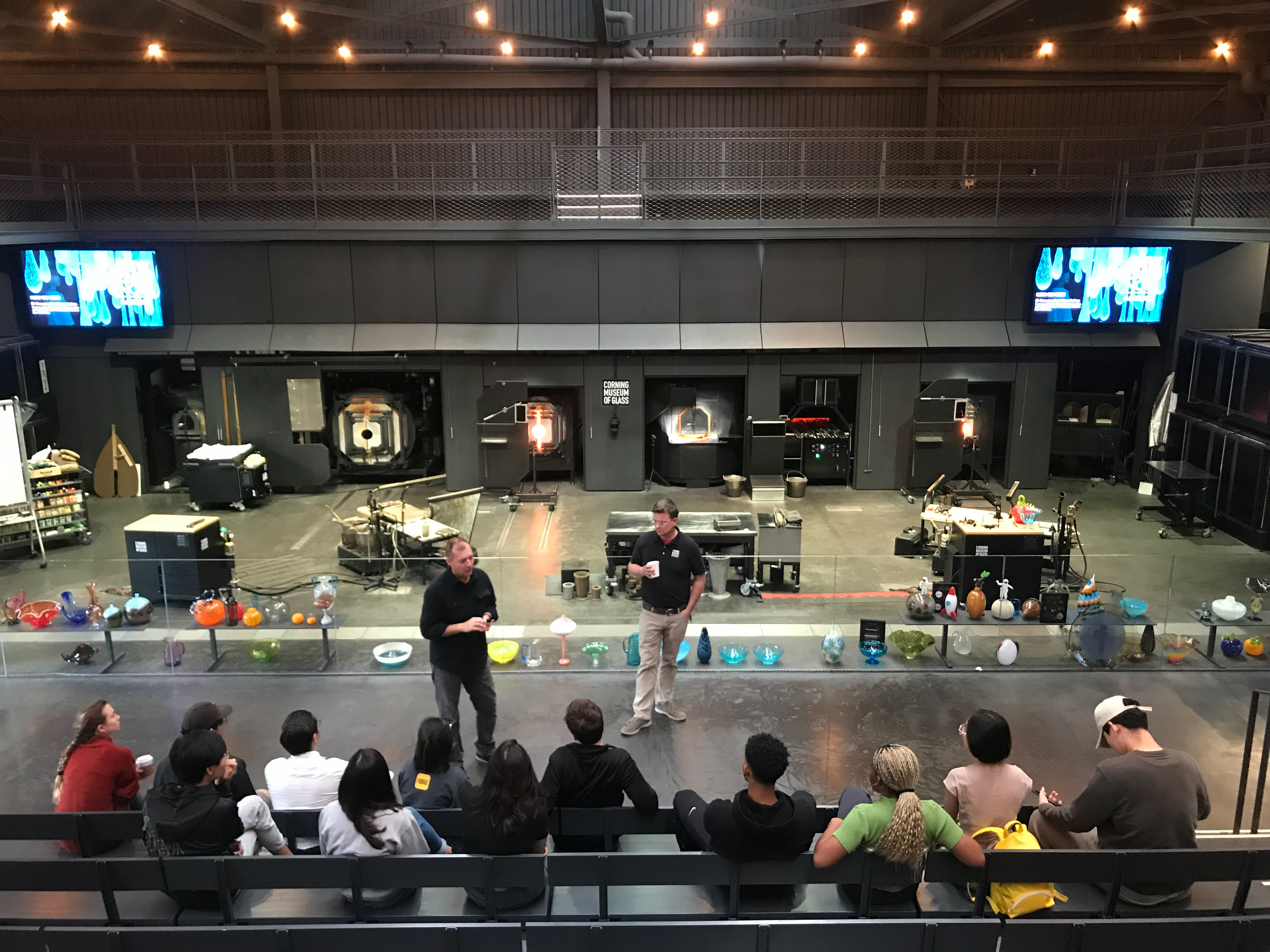 Glass blowers, Eric Meek (left) and Jeff Mack (right) introducing the hot shop  to students.
Silvia Galdamez (left) and Elisa Medina-Jaudes (right) with Naomi Frangos (center) Image courtesy of Cornell University (Photograph by William Staffeld)
Acknowledgements and Partnerships