Please join us on
May 17th from 7-8:30pm
for the virtual panel event, Weighted Transparency: Literal and Phenomenal Experiments in Glass, as part of @NYCxDESIGN Design Days, organized by architect Naomi Frangos and moderated by curator and writer Glenn Adamson. Panelists include: Naomi Frangos, (architect, artist and educator, Naomi Frangos Architect), James Carpenter (architect, artist, and educator, James Carpenter Design Associates Inc.), Jocelyne Prince (artist, educator, and Department Head of Glass at Rhode Island School of Design), Jessica Jane Julius (artist, educator, and Program Head of Glass at Tyler School of Art and Architecture)
. 
Image credit: Kind of Blue, Max Piersol
Please visit us from May 14th – June 6th at Industry City Maker's Guild, Building 5, 2nd floor, for the in-person exhibition, Litauras: Mold-Blown Glass Artefacts at Industry City, as part of NYCxDESIGN's Design Days, organized and curated by architect and educator Naomi Frangos, featuring artifacts from Cornell University studios she led in partnership with Corning Museum of Glass. Reception event TBA. Follow Industrycity.com/events. This event has been generously sponsored by NYCxDESIGN, Industry City, Lux Lighting, and lighting designer Cheyenne Sykes. Image credit: 'Vital Pressure" by Caroline MacNeille.
​​​​​​​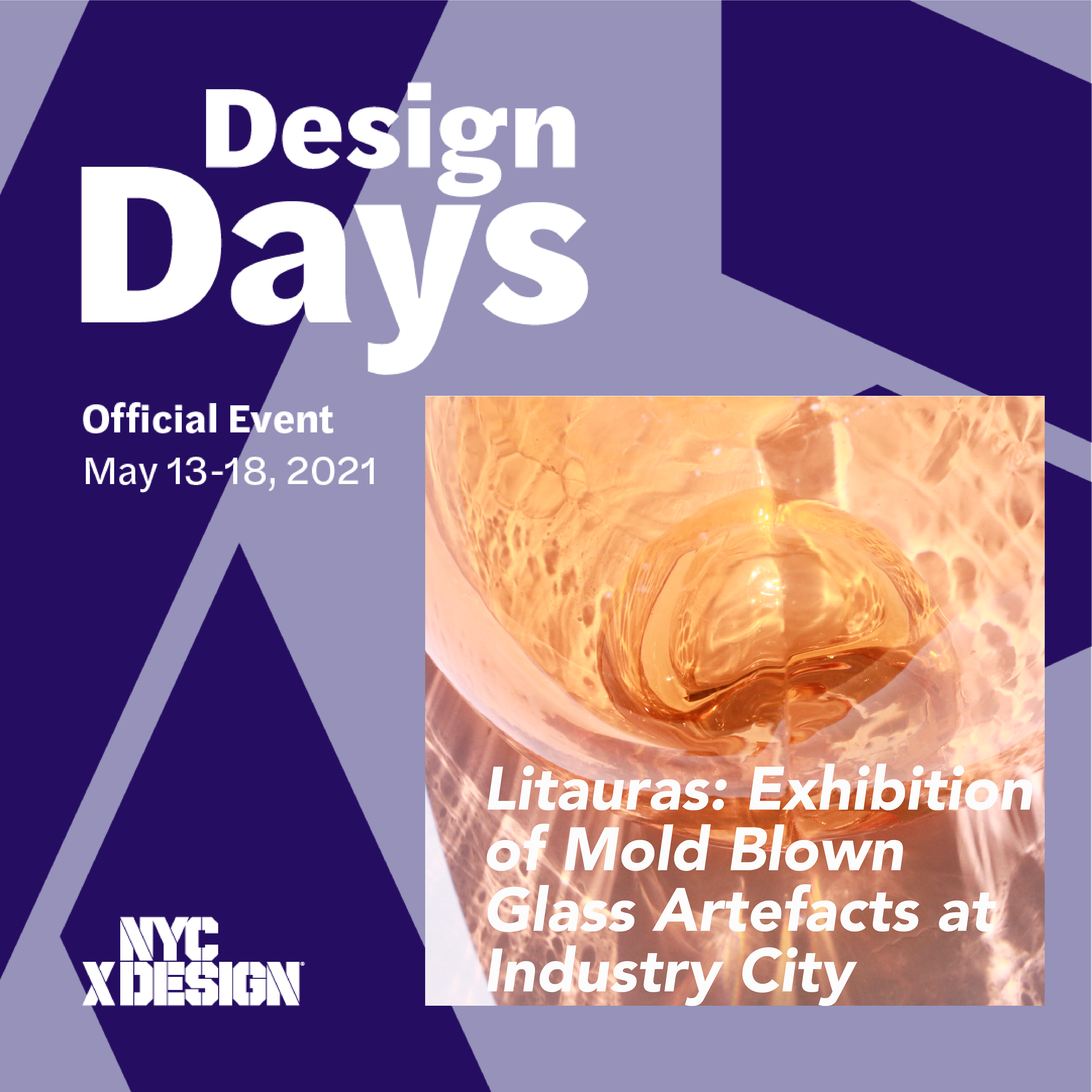 Featured in episode 5 of The Mic, @NYCxDESIGN's new podcast series hosted by Debbie Millman! 
Selected as part of The Mic's February theme of "Beauty is Everywhere," catch the voice message by Naomi Frangos at the end of the episode, and see it in action on nycxdesign.com/the-mic!
Coevolutional Archetypes: 
COLLAPSED LANDSCAPES, AND RECURRING RECOLLECTIONS
 was selected to be part of
Interior Provocations:
Memory symposium held by Pratt + Ryerson, February 27, 2021.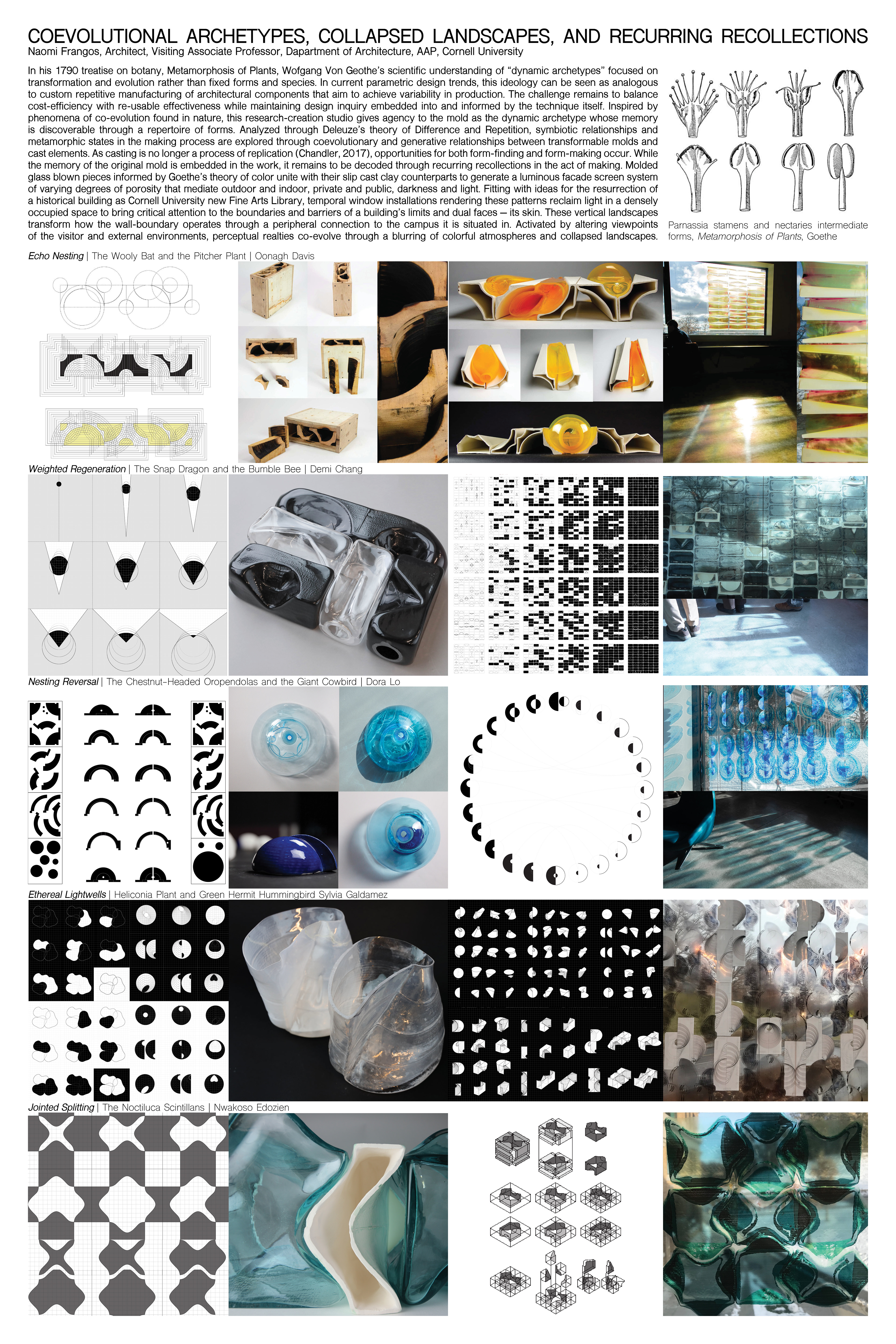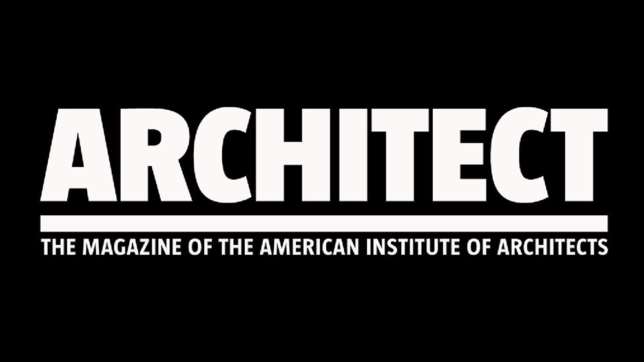 Awarded
The Studio Prize 
by ARCHITECT Magazine: The AIA Journal of American Institute of Architects in December 2020, and featured on the cover.
Read the
article
by Edward Keegan, editor of ARCHITECT, and interview with Naomi Frangos.